Find Örebro Klättergym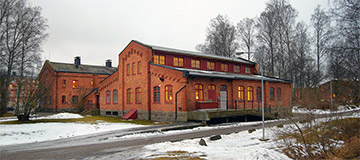 Örebro Klättergym
Södra Grev Rosengatan 27
703 62, Örebro
info@orebroklattergym.se
073-9318206
Örebro Klättergym is located in the industrial area "CV-området" right next to USÖ (the hospital). You enter the area by the road located at the hospitals P and R houses. Right by the university building "Campus USÖ".
View Larger Map
---
City Bus: If you ride the city bus take line 1 or 3 and get off at "USÖ L-huset", or line 8, 21 and 25 and get off at "USÖ Huvudentré"
---
Car: Park inside the area at the marked parkings spots or at the hospitals parking area.
---
Country Bus: Many lines has USÖ as final destination.
---
Bike: If you come with bike you can of course ride it all the way to our bicycle stands.